Orientation semester for students from Ukraine
Study in English, improve your German and get to know LUBS!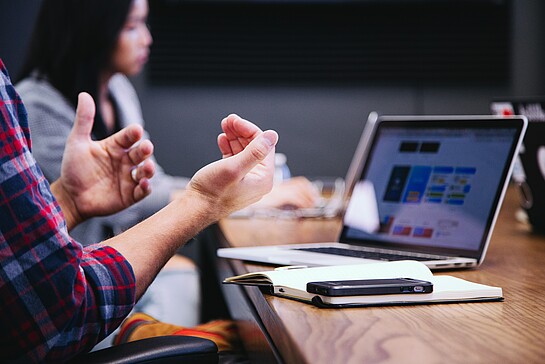 Re-starting in March 2023, we offer an Orientation semester at LUBS:
During your Orientation semester you will take part in
EU-related Courses in English (at least 2h/week)
Business Courses in English (e.g. Business Communications, International Business Skills, Intro to Marketing, International HR Management, Cross Cultural Management, International Strategic Management, Risk Management, Consulting Management Skills, Production Planning, ERP-Systems - at least 10h/week)
German Courses (6h/week)
German Conversation Course (2h/week)
"Germany Today" (2h/week)
Business English (2h/week)
IT (2h/week)
In addition, you are welcome to join our Buddy and Mentoring Programs for individual support. You can take part in excursions with German and international LUBS-students and take German exams here at LUBS.
REGISTRATION OPEN: Orientation Semester II: 6th of March to 8th of July, 23
6th - 10th of March, 23: Introduction Week inkl. Buddy Programme
13th of March – 17th of June, 23: Lecture Period
19th of June - 8th of July, 23: Exam Period
Intensive German Course: July/August 23
Enrolment is possible for students from Ukrainian universities and final year students from Ukrainian schools (a School Leaving Certificate is NOT required)
You will be officially enrolled as an exchange student.
The offer is free of charge but you will need housing near Ludwigshafen.