News from the International Office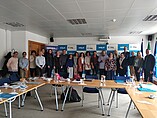 Six European universites, one goal: Promoting sustainable development in the education sector.
Christmas Party for our international student on December 19th!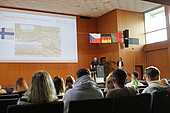 Successful International Day at LUBS
Join our guest María-Teresa Aceytuno from the Universidad de Huelva in Spain for an exciting lecture…
Registration is now open for our new workshop series organized by the European Innovation Alliance
On 27 October 2022, everything will revolve around the topic of "Successful Immigration and…
Register now for the AEI-ASEM Summer School 2022 (online) on the topic of "Civic Engagement and…
Join the International Relations Office of the University of Maribor as an intern!
Did you know that there are also grants for students of universites of applied sciences to study in…