News from the International Office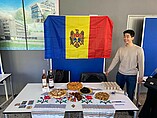 The International Office invites all students and university members to this year's Café…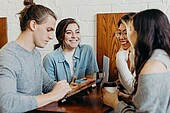 To prepare you for the TestDaF exam, the Ludwigshafen University of Applied Sciences is offering an…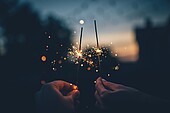 Wishing all students, colleagues and partners a wonderful Christmas and a good start into the new…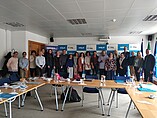 Six European universites, one goal: Promoting sustainable development in the education sector.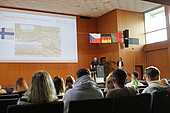 Successful International Day at LUBS
Did you know that there are also grants for students of universites of applied sciences to study in…
On Monday, the German course for our exchange students ended with an international picnic.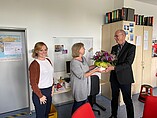 As of 1 June, Darijo Zivkovic will take over "Outgoing Mobility" from our long-time colleague Ilse…
The choice was difficult, but our international jury has chosen the winners of the EuroInnA Photo…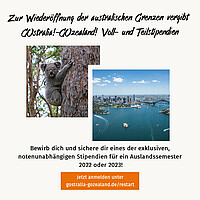 After 20 months Australia opens its borders and in cooperation with the Australian universities, GOstralia!-GOzealand! is awarding numerous grade-independent full and 50% partial scholarships for a semester abroad starting in the winter semester 2022 and summer semester 2023.
Interested? Find out more:www.gostralia-gozealand.de/restart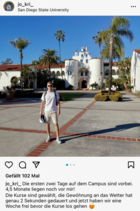 Need a little break from German January? Then join our student Jonas Kriesamer on his semester abroad at San Diego State University. Jonas is studying "International Marketing Management, MA".
On Instagram, he shares his experiences in sunny California and will give us insights into his everyday life as a student throughout the semester.
A pre-Christmas surprise awaited our international students this morning: As a small consolation for the big St. Nicholas party that was actually planned, the International Office team packed 80 Christmas bags and delivered them to the students' flats. In addition to chocolate and tangerines, the bags contained an invitation to a joint digital baking session, including accessories: biscuit cutters, recipe and baking paper. Next week, it's time for Christmas baking...!
Online now: Recordings of the EuroInnA Lecture Week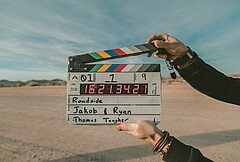 Social-ecological innovations, processing of plastics, e-mobility, and trend analysis in the logistics sector - some exciting topics were presented and discussed during the Digital Lecture Week. Those who did not have the opportunity to attend live can now watch selected lectures in the EuroInnA media library. Simply log in with your HWG ID and off you go!
Staff Mobility: Freezing Week 2022 on Sustainable Business Transformation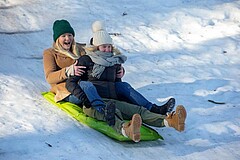 For the eighth time, our partner university in Häme (Finland) invites you to their famous Freezing Week: Between 07 and 11 February 2022, the topic will be "Sustainable Business Transformation". The week is planned as a hybrid event, so that participation is possible both in attendance and online. In the case of attendance in person, funding via Erasmus is possible.
Interested? Please contact the International Office. Check out the invitation from Häme HERE.
Supply Chain Disruptions as the New Normal? Last lecture of the International Lecture Series 20/21

The last lecture in this year's International Lecture Series provided interesting insights into the current state of the logistics industry. Under the title "Is Supply Chain Disruption the New Normal?", Prof. Dr. Kent N. Gourdin from the College of Charleston outlined existing challenges in the industry and gave an outlook for the future.
Learn more
Apply now for a Fulbright-Scholarship!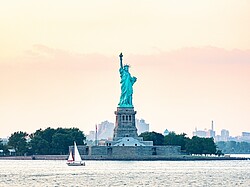 German students who would like to study at a partner university in the USA in 2022/2023 can apply to Fulbright Germany for a travel scholarship until 15 February 2022.
The scholarship benefits include 2,000 euros, participation in preparatory and networking meetings of German and American Fulbright scholarship holders, and admission to the international Fulbright network.
Interested? Register HERE for the digital Office Hour on January 19, 2022 (3-4pm) to learn more about the programme and your applicartion. Further information on the Fulbright Germany Website or via email (Annina Kull, reisestipendien@ 8< SPAM protection, please remove >8 fulbright.de).