OpenOLAT - The Learning Management System of HWG-LU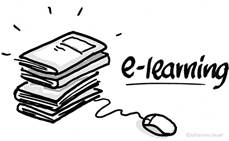 OpenOLAT is the learning management system (LMS) of the Ludwigshafen University of Business and Society and is provided centrally by the Virtual Campus Rhineland-Palatinate(VCRP) to all universities in the state.
Your access to OpenOLAT
Students log in to OpenOLAT with their university ID (campus account) via the Shibboleth server. With the campus account you have access to WLAN, VPN, webmail client and PC pools at the same time.
If you have any questions regarding your campus account, please contact the ITS(rz@ 8< SPAM protection, please remove >8 hwg-lu.de).
In order to familiarize yourself with the basic features of OpenOLAT we recommend all students to participate in our freely available self-study course"OpenOLAT-Onboarding" (prerequisite is an OLAT account).
Do you have questions about OpenOLAT? The e-learning team of the Ludwigshafen University of Business and Society will be happy to assist you. You can reach us at the Postbank during opening hours or send us an e-mail.