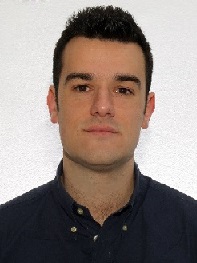 Angelo Grossi (25), from Pecsara, Italy, was an exchange student, during Summer Semester 2014, majoring in Business Administration.

"I came to Germany in the spring of 2014 with three other students from Italy. I lived in a shared flat for five months. The house was good, in a building full of students from all over the world, which means that it was easier for us to get to know each other and become friends! I am still in contact with almost everyone, who shared this wonderful experience with me.
At that time I chose this Institution because I really wanted to study in Germany and improve my German skills. The experience was great, the whole staff of the university was so kind and ready to solve every kind of problem occurred. And of course I would recommend the Hochschule! Actually I already did! Two other students of my home University in Pescara asked to me about HS Lu and I highly recommended it for an Erasmus experience.
For all reasons – the kindness and availability of the staff, the Professors or even the Asta organization that help us to join this experience, I will remember my Erasmus in Ludwigshafen as the greatest experience in my whole life!"