Welcome to the Homepage of the Department of Services and Consulting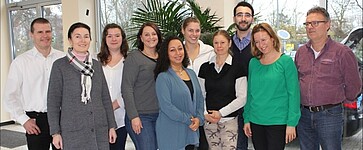 Welcome to our department website!
The Department of Services and Consulting welcomes you and is happy to provide you with all key information you will need about the department and the courses we offer. You will also find University Regulations, various documents as well as necessary forms available for download.
Feel free to browse and to contact either the administrative staff or the professors or lecturers if you require any further information about our department (see contact details).
With best wishes,
Professor Haio Röckle
Dean